China, the World's Most Enduring Culture. Since the time of Marco Polo, the west has been fascinated with China. You can join an exclusive list of cultural explorers as you travel to a nation where the past lives side by side with a limitless future. From the legendary Great Wall and mysterious Forbidden City to the booming modern side of Beijing, a China trip pulses with a timeless energy. Experience how more than 5,000 years of history mingles with a thriving contemporary society.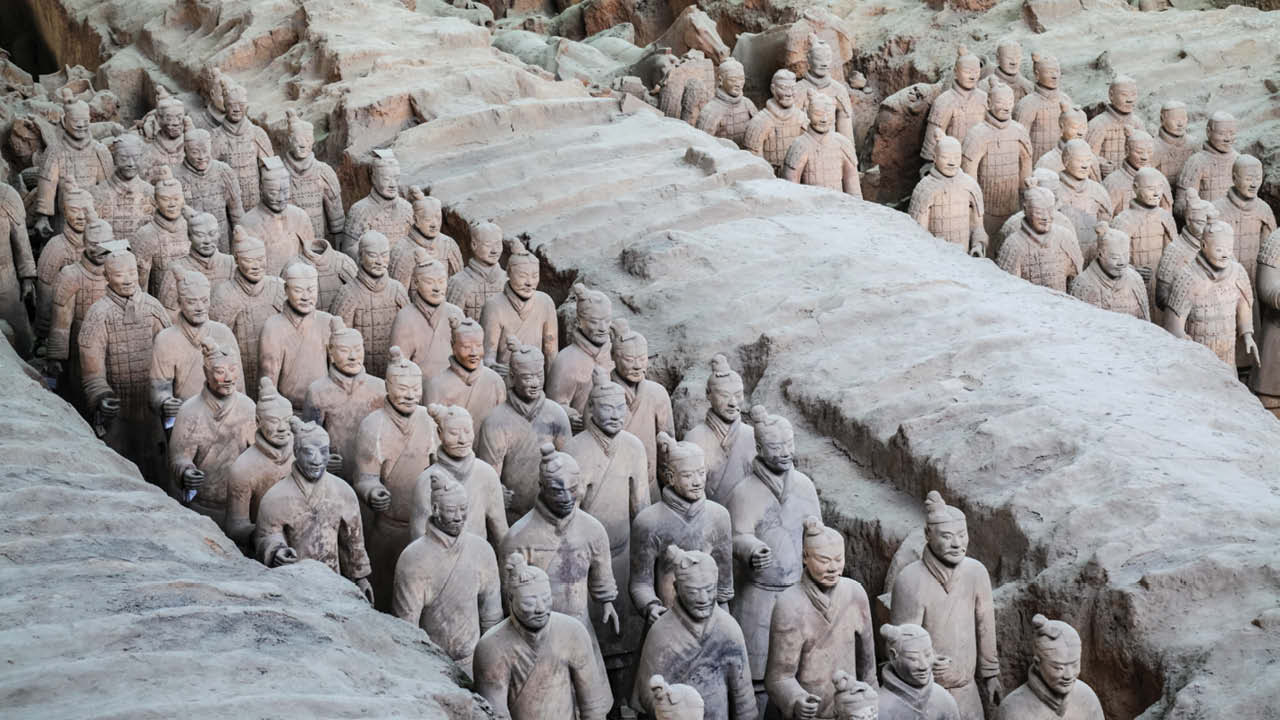 The Terra-cotta Warriors of Xian:
Imagine scanning the horizon and seeing before you a mighty army, poised and ready for battle . . . Now see yourself some 20 miles outside of Xian, China, at the Mausoleum of the First Qin Emperor, where just such an army – made of clay – stands guard. In 1974, farmers digging for a well struck gold: they uncovered the first terra-cotta warrior of Emperor Qin Shi Huang's ancient regiment. Emperor Qin, China's first emperor, had his tomb constructed all throughout his reign, from 221 to 207 B.C. More than 7,000 life-size clay soldiers, horses, chariots, and weapons have been uncovered; excavation and restoration is ongoing. UNESCO declared it a World Heritage Site in 1987. The detail on the soldiers is astounding – each one is said to have a unique facial expression!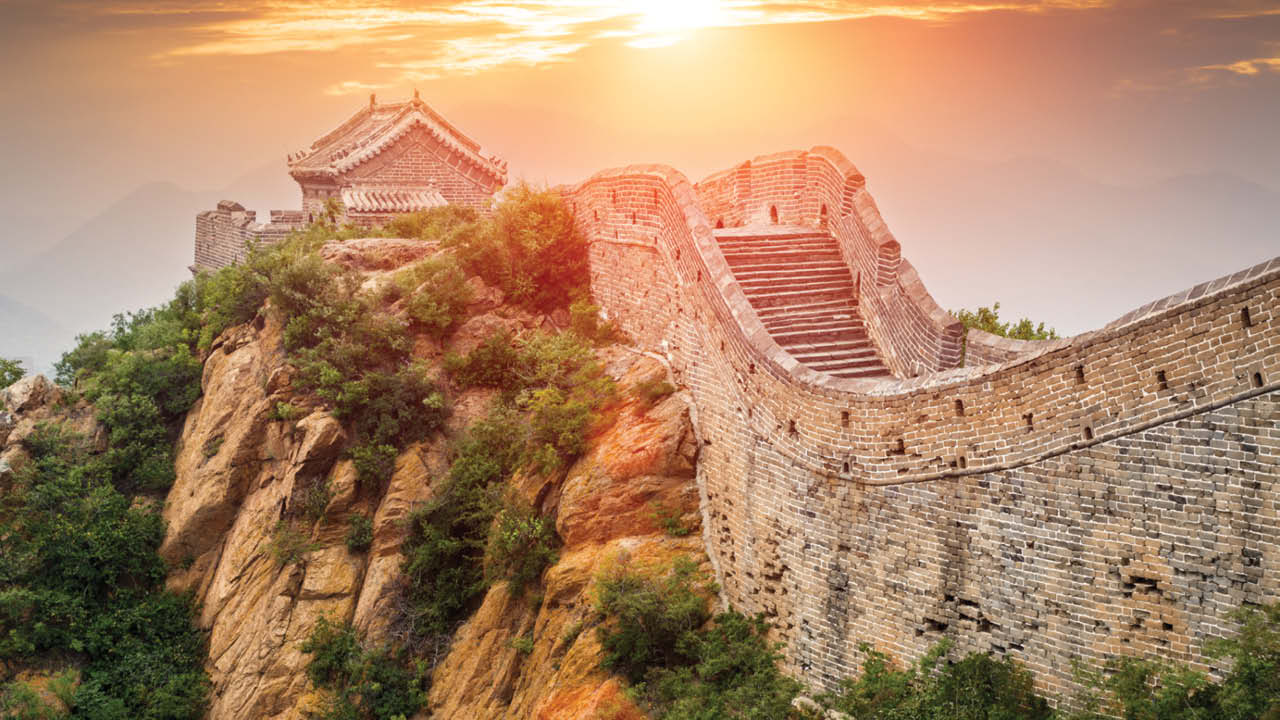 The Great Wall of China:
No visit to China would be complete without a visit to the Great Wall. Spanning nearly 4,000 miles, the Great Wall of China is the longest structure built by humankind. It is actually many different walls running parallel to each other, but never mind that. In the third century B.C., Emperor Qin Shi Huang, the same emperor who had the army of terra-cotta warriors built, began the construction of the Great Wall in order to keep out northern invaders. It was continuously built by various dynasties up to the 17th century, when the Ming dynasty constructed the best-known and best-preserved part of the wall. In 1972, U.S. President Nixon visited the Great Wall, leading to an increase in tourism and establishing this wonder as a symbol of China for the western world. Cross this must-see wonder off your bucket list!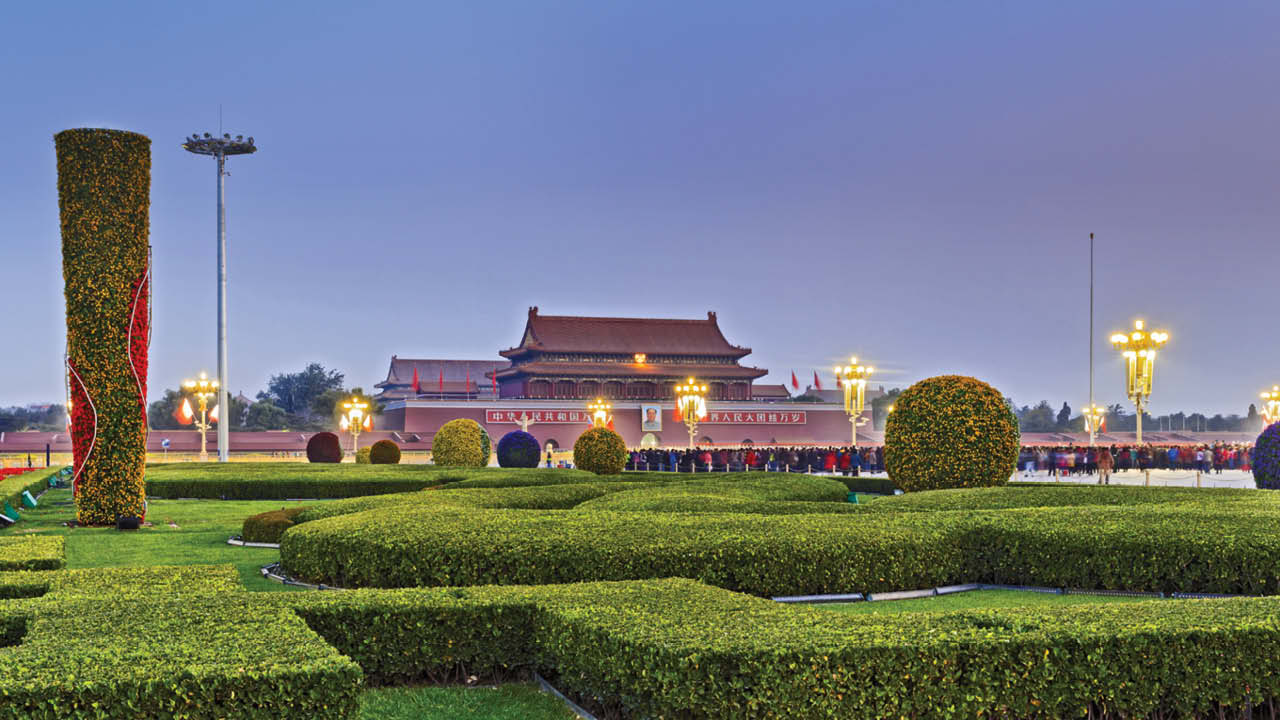 Beijing:
The capital of People's Republic of China since 1949, Beijing has long been the country's political and cultural hub. Eight centuries of ancient and modern development provide plenty to see. The Forbidden City, surrounded by walls and the world's largest moat, was home to 24 emperors beginning in 1420. The Imperial Palace, or Palace Museum, is the largest in the world. Nearby Tiananmen Square, or "gate of heavenly peace," is located in the center of Beijing. It is one of the world's largest public spaces. The National Museum of China, located within Tiananmen Square, serves to develop and preserve Chinese culture. The Beijing Zoo is a prime place to see the giant panda. All of this and so much more awaits your discovery!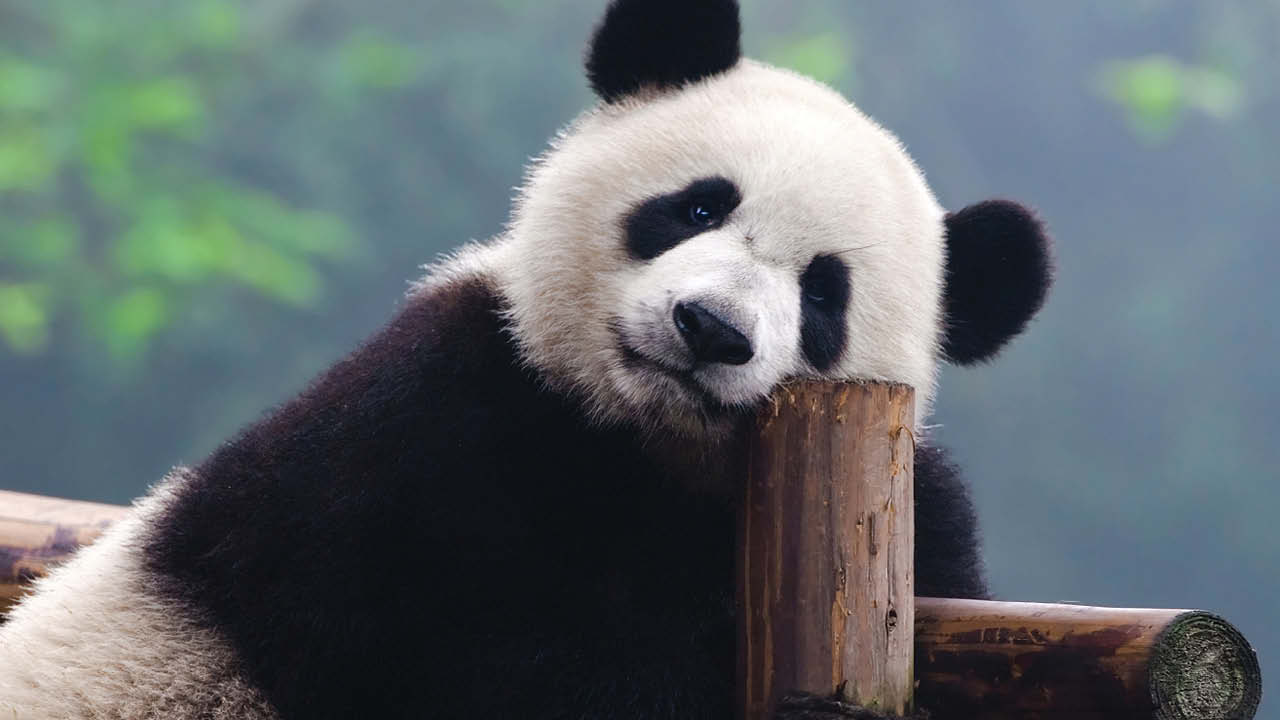 Pandas:
Pandas are unique to China, and they make an adorable mascot for the country. The giant panda gets 99 percent of its sustenance from bamboo in the wild. Deforestation, farming, and poaching have led to pandas being imperiled; they have only recently gone from endangered to threatened status.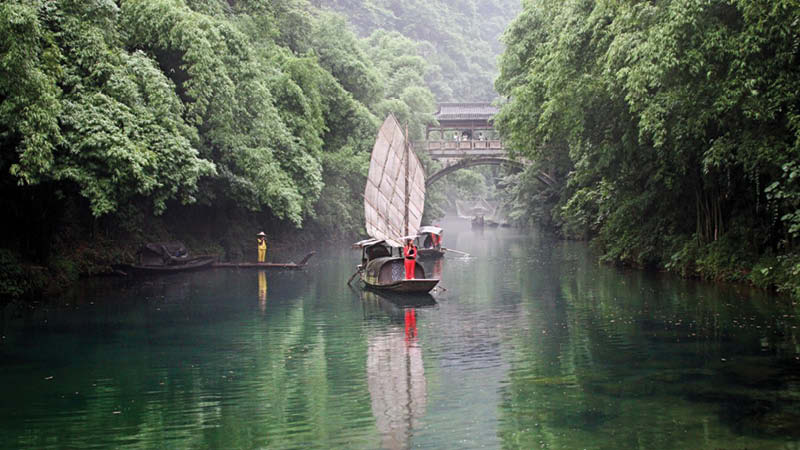 The Yangtze River:
At nearly 4,000 miles long, the Yangtze River is the longest river in China and Asia as a whole. It is also the most important – culturally, historically and economically. The Three Gorges are considered to be the most picturesque parts of the Yangtze, and they lend themselves to a pleasurable cruise. The Xiling Gorge is where the Three Gorges Dam is located, the world's largest dam project and hydroelectric power station which has eased navigation in the area. The Wu Gorge is known for its 12 forest-covered peaks along its banks. The Qutang Gorge features two mountains that resemble a gate – hence the name Kui Gate. The Shennong Stream winds along the border of the Wu and Xiling gorges. Travel it by traditional sampans, or peapod boats, and view its unique scenery.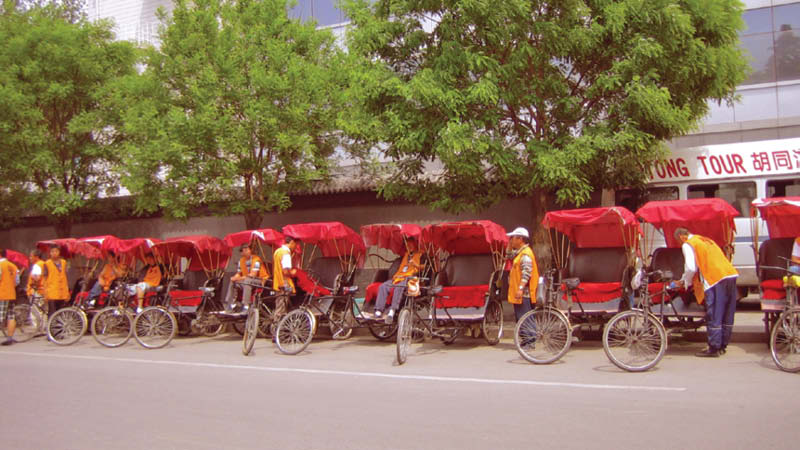 Take a Rickshaw Ride:
Hutongs are narrow streets or alleys in residential areas. Most common in Beijing, they are a great place to see everyday life in China. The best way to tour these alleyways is by rickshaw. The rickshaw was invented in Japan by a 19th-century European missionary in order to transport his invalid wife. The first rickshaw came to China in 1874, and became a popular way for foreigners and wealthy Chinese to get around. For this reason, it fell out of favor after the Revolution – Mao Zedong did not approve. It has now re-emerged, in bicycle and even motorized versions.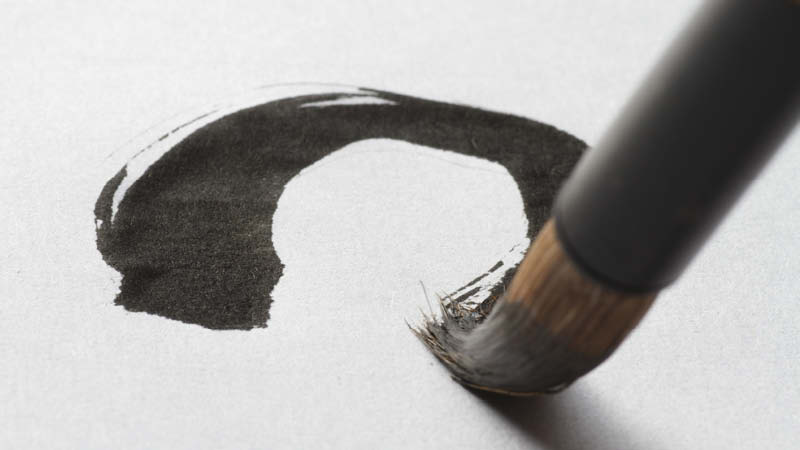 Chinese Calligraphy:
Calligraphy, or "beautiful writing" in Greek, is a supreme visual art form in China. The earliest known calligraphy in China was from 2,000 B.C., and in ancient China it was a means of communication. It was essentially the stylized, artistic writing of Chinese characters, and there could be a great deal of variation owing to the fact there was no standardized writing system. The implements used in its composition were paper, ink, and brush; the brush is an extension of the arm. (As with much Chinese art, its fundamental inspiration is nature.) As works of art, calligraphy is displayed in museums along with paintings. Try your hand at this venerable art form while in China!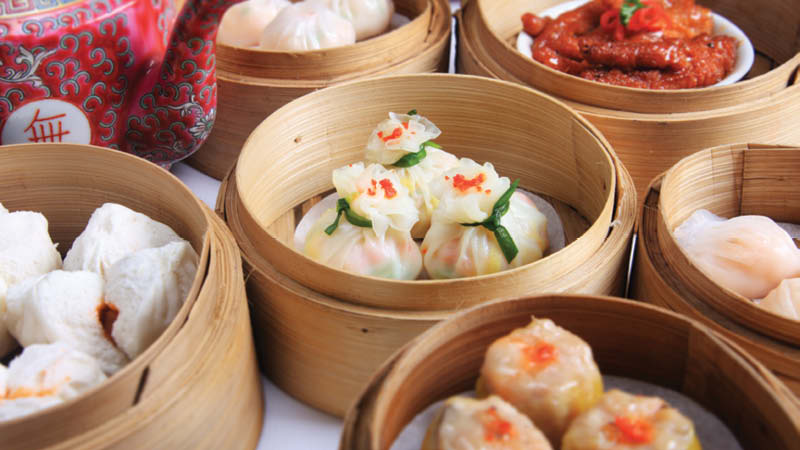 Try Real Chinese Food:
The west of course has its own versions of Chinese food. But while you are in China, you must try the real thing! Dumplings are a traditional Chinese food. These half-moon-shaped delicacies can be steamed, fried or heated in boiling water, and can be filled with vegetables, fish, or beef. They are presented in a bamboo tray called a long. Noodles can be made of wheat or rice flour, or starches. They can be boiled, steamed, stir- or deep-fried, and served in soup. Look for hand-pulled noodles, Shanghai fried noodles, or soybean paste noodles. Of course, you must try Peking Duck – roast duck originally prepared for the emperor. Finish it off with Chinese tea – most Chinese teas are not exported!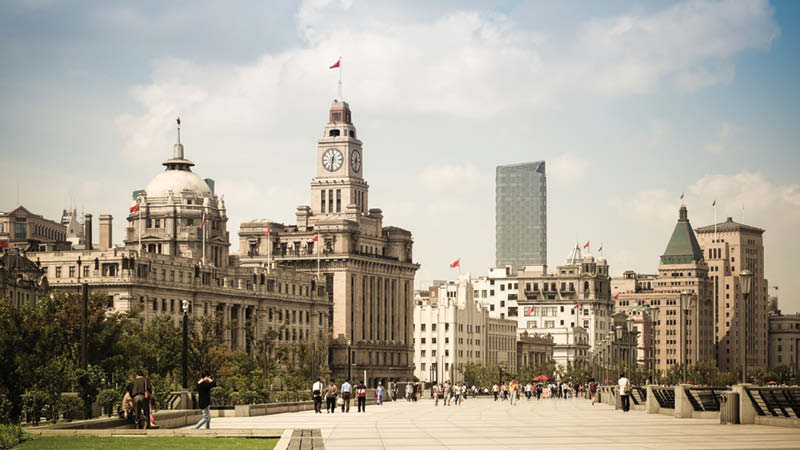 I suggest taking some time to explore the Bund, an area on the waterfront that showcases the colonial history of the 19th century. Oh… and Shanghai is the gateway to the terra-cotta warriors in Xian. Also head to the Pudong District and view the spectacular modern skyline. Embrace the best of both worlds!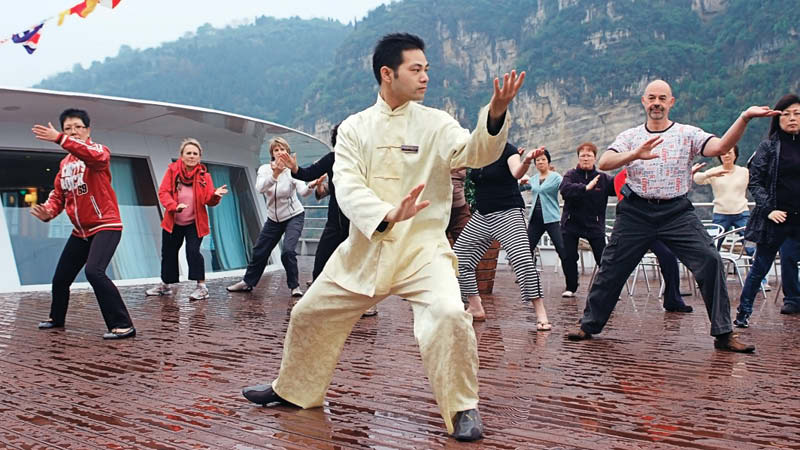 With origins in ancient China, Tai Chi is based in Taoism, and exemplifies the natural balance in all things. It has now spread worldwide, but take advantage of the opportunity to practice it where it originated.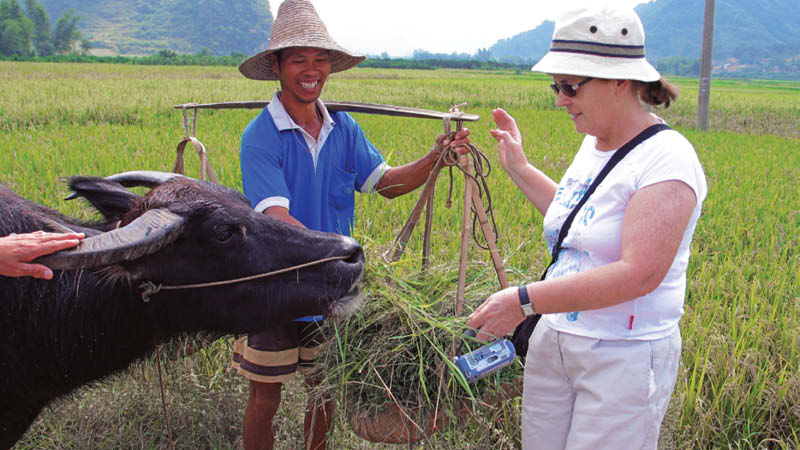 More and more Chinese are learning English so communication is easier but I always suggest learning a few key phrases like nǐ hǎo" (hello).
Brochures that Feature Our China Tours